Riki Gal is the singer with whom Matti Caspi worked the most. Caspi composed, arranged and produced for Riki Gal all the songs in three of her albums: "Riki Gal" (1987), "What is Love" (1988) and "Loving You More" (1996) (apart from three songs in the album "Loving You More", which were composed by Raquel Caspi).
Caspi plays in these albums most of the instruments, and in the album "Loving You More" - all instruments (keyboards, piano, drums, percussion, accordion, and more).
Following the album "What is Love" Riki Gal and Matti Caspi went together on a tour called "What is Love". Caspi composed, arranged and played the electric piano, also playing were: Shmulick Bodgov on the guitar, Koby Cohen on the bass, Ickie Levy on the drums, and Louis Carlos on the percussion. The "What is Love" shows were also recorded on a videotape directed by Ady Binyaminov and produced by Sidney Dolev in collaboration with "Achord Productions".
Caspi sings two duets in the album "What is Love" in the songs "What is Love" and "A Place for Care" and also in a duet in the album "Loving You More" in the song "She's His and He's Hers".
Riki Gal: "Everything happened because I met Matti Caspi when I was recruited to the navy military band (in 1968). At that time, Matti Caspi served in the "Southern Command" band. One time we accidentally met, the two bands, at some military base in Sini. There, in a poor small room, I heard him play the guitar the entire night and it was clear to me… I knew deep inside that was the man I wanted to work with. He charmed me with his weirdness. So he was considered to be a little weird, but I knew from the beginning he was going to succeed. For years he only invited me to sing backing vocals in some of his recordings, later he probably forgot about me because he succeeded enormously, but I kept on reminding him. I told him: 'Matti, I will do many things in the future, many nonsenses until I get to you… then when it suddenly happened to me, it came as a total surprise. I was on the brink of despair. In light if the success of "Living with Him" the record company tried to convince me to make a record with Tzvikah Pick and I told them absolutely not. Over my dead body. Not that I don't like him. I love his music, but I always knew Matti Caspi is the man I want to work with…".
Matti Caspi: "I don't tune up ahead. First the song comes and after that I decide if it suits me or someone else. For example, Riki Gal's first album. During that time I was gathering songs to make a new album, and I just didn't feel good with all that I've made. That was a first for me. I felt the music with the lyrics just didn't fit me. Something wasn't right, my voice was too soft… It has to be much more firm. More metallic. I came to the conclusion that Riki Gal had to perform all those songs and I gave up all the songs without any regret. Apart from one song - "She Converted" which made it to my next album "One to One". The rest I happily turned over to Riki…".
Riki Gal also participated in the "Red River Valley" and "A Song for South America" programs.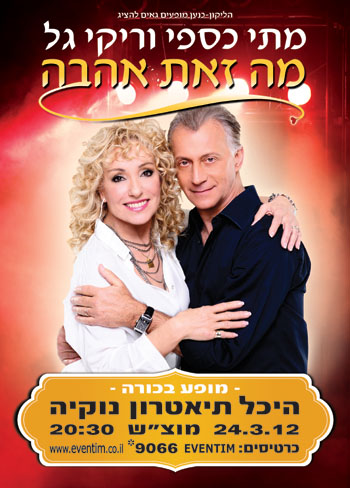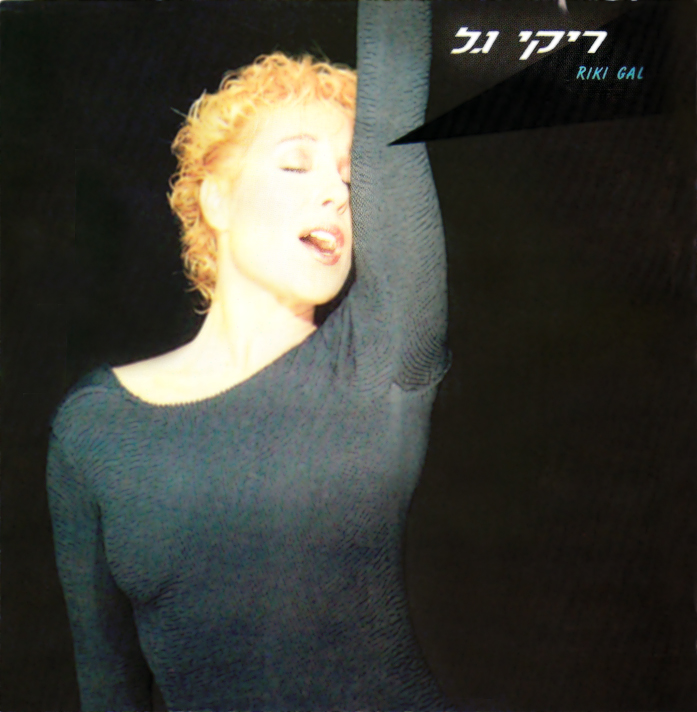 Tracks in the album "Riki Gal":
Rock Girl Itzak Laor/Matti Caspi
Heat Wave Night Nathan Zach/Matti Caspi
Here and There Thelma Elyagon-Roz/Matti Caspi
West from Here Tirza Atar/Matti Caspi
Boy You Can't Boy You Can Yaakov Gilad/Matti Caspi
Long Dreams Miri Feigenbaum/Matti Caspi
No Nathan Zach/Matti Caspi
I Opened a Window Nathan Zach/Matti Caspi
Tokyo is Big Ehud Manor/Matti Caspi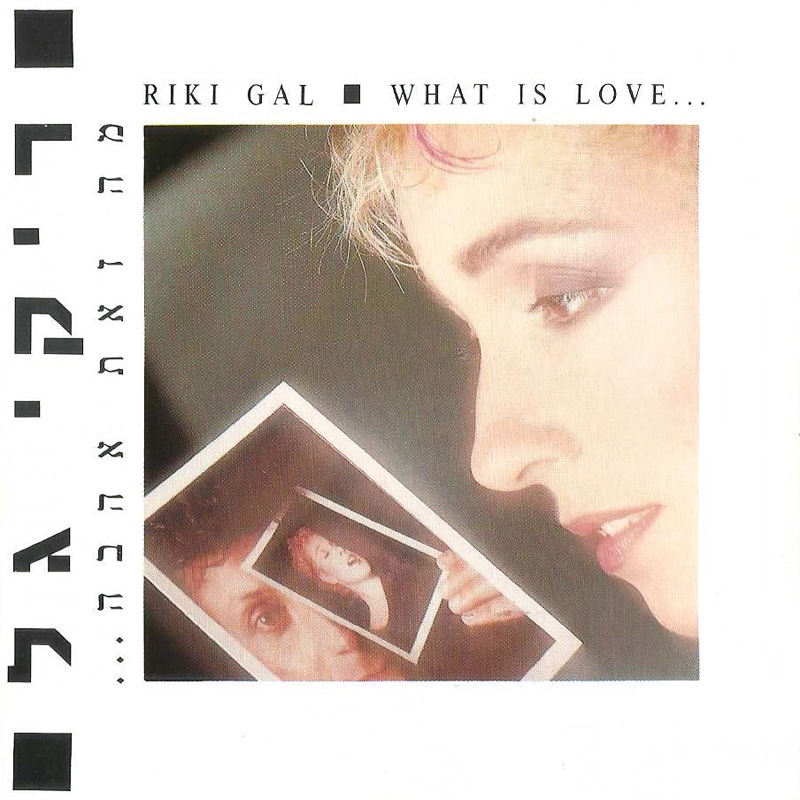 Tracks in the album "What is Love":
What is Love Ehud Manor/Matti Caspi
(A duet with Matti Caspi)
Child of Mine Ehud Manor/Matti Caspi
No and Enough! Ehud Manor/Matti Caspi
At the Top of my Joy Naomi Shemer/Matti Caspi
With Little Sadness and Grief Hanoch Levin/Matti Caspi
If I Only Could (Mother) Ehud Manor/Matti Caspi
Mid-Blues Yehonathan Gefen/Matti Caspi
Numa Nu... Ehud Manor/Matti Caspi
At the Tel Baruch Beach Yair Tribalsky/Matti Caspi
A Place for Care Yehonathan Gefen/Matti Caspi
(A duet with Matti Caspi)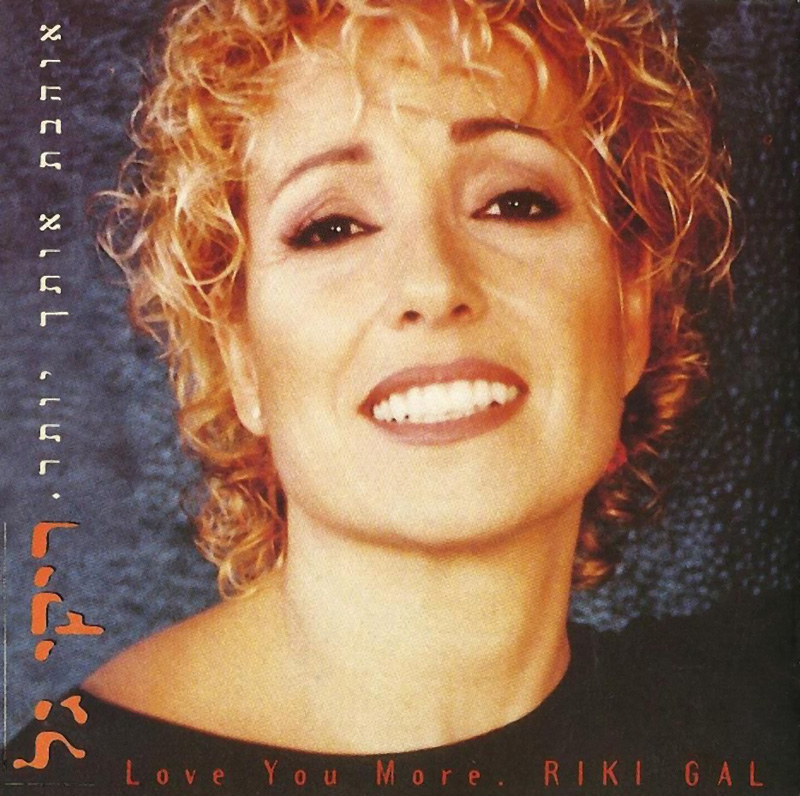 Tracks in the album "Loving You More":
Loving you More Yehonathan Gefen/Matti Caspi
She's his and He's hers Ehud Manor/Raquel Caspi
(A duet with Matti Caspi)
The Days Go By Yehonathan Gefen/Matti Caspi
Next (From Above) Riki Gal/Matti Caspi
Sadly Ehud Manor/Raquel and Matti Caspi
A Quiet Warning Esther Shamir/Matti Caspi
Oh Girls, Girls Yehonathan Gefen/Matti Caspi
A Ballade about the Dressing Hut Yehuda Amichai/Matti Caspi
My Second Childhood Ehud Manor/Matti Caspi
A Promise of Happiness Yaakov Rothblit/Raquel Caspi
The Hour Grows Late Yaakov Rothblit/Matti Caspi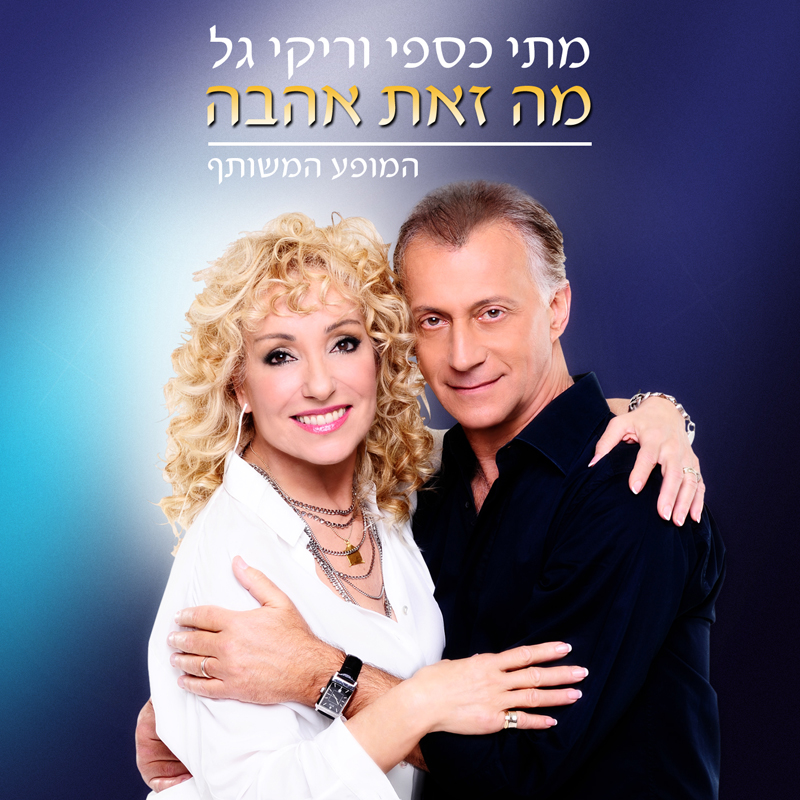 Tracks in the album"What is Love - the Live Show":":
I Opened a Window Nathan Zach/Matti Caspi
Boy You Can't Boy You Can Yaakov Gilad/Matti Caspi
Never Knew You'd Leave Me Ehud Manor/Matti Caspi
She's his and He's hers Ehud Manor/Raquel Caspi
She Converted Yaankale Rothblit/Matti Caspi
Tokyo is Big Ehud Manor/Matti Caspi
Days of Drought Yaakov Gilad/Matti Caspi
Forgiveness Ehud Manor/Matti Caspi
If I Could Ehud Manor/Matti Caspi
Loving you More Yehonathan Gefen/Matti Caspi
With Little Sadness Hanoch Levin/Matti Caspi
What is Love Ehud Manor/Matti Caspi
My Second Childhood Ehud Manor/Matti Caspi
West from Here Tirza Atar/Matti Caspi
A Place for Care Yehonathan Gefen/Matti Caspi
Rock Girl Itzak Laor/Matti Caspi