The first collaboration between Caspi and Hanoch happened in the late 80's, when they went on a successful tour together.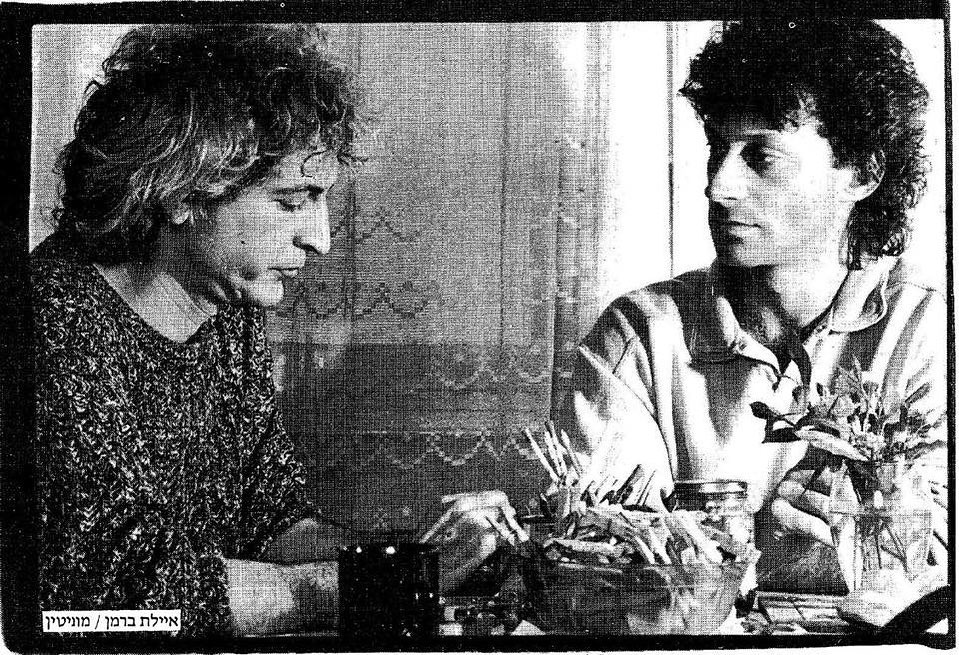 In September 2018 Caspi and Hanoch went on tour again. The show was supposed to take place on three occasions only, but in light of its success and demand, it continued on for a year and a half.
The show was accompanied by Moshe Levy on the piano and keyboard, Alon Hillel on the drums, Yonatan Albalack on guitars, Fernando Knopf on the bass, and Chen "Peppe" Meir on the percussion.
Both Hanoch and Caspi were responsible for the musical production.
The show included new performances of the beautiful classic songs of both artists, such as "My Young Love", "How Come a Star", "Why Should I Take to Heart", "Never Knew You'd Leave Me", "The End of the Oranges Season", "In the Summer Nights", "A Journey Song", "Here Here", "Guitar and Violin", "My Second Childhood", "Against the Wind", "You Took My Hand in Yours", "Waiting for the Messiah", "And You", "Maya", "In This Life", "Everlasting Alliance" and more.
Hanoch: "There's a natural connection between us. We'll come to sing, to play and to have fun, because the songs are the main thing and we both have written quite a few".
At the end of this tour, the two wrote together the song "Seven Days".
Another encounter between the two occurred in 1992, where they filmed along with Meir Ariel the show "A Kibbutz at Heart" for the 80th anniversary of the Kibbutz Movement.
In April 2020 Hanoch sent Caspi lyrics he had written after photographing and shooting two pigeons on the roof of his house. Caspi composed, and the song became a music video in the style of the Corona days.